About me, and the services I offer.
My name is Shauna Cathcart and I work as a Counsellor/Psychotherapist, Life Coach and Trainer.
My home and base are in Enniskillen, Co. Fermanagh but I work across Northern Ireland and in the Republic of Ireland.
I am an experienced counsellor who believes in providing a warm, caring, non-judgemental and confidential environment to help you explore your current difficulties and work towards the positive change you desire, opening the door to a brighter and more confident future. I work in a person-centred, integrative way, meaning I am able to draw on a number of theories of counselling to best meet your individual needs.
I am an experienced Coach offering a range of coaching services (Life, Business and Wellbeing coaching) to support clients to achieve their life and business goals to achieve maximum personal and professional effectiveness & success.
I am an experienced and established wellbeing trainer delivering training in all areas of Wellbeing, Resilience Building and Stress Management to a wide range of statutory and community organisations.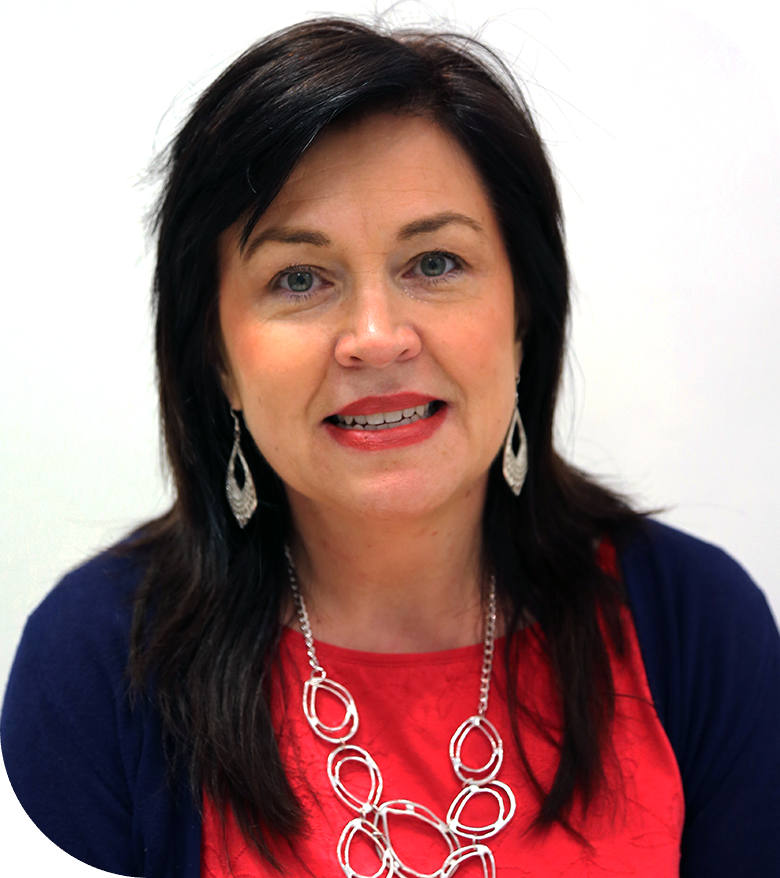 Shauna Cathcart
B.Ed, M.Ed, MBS, BSc Counselling and Psychotherapy, Diploma in Child and Adolescent Counselling, Diploma in Life and Business Coaching, Diploma In Relationship Counselling. Registered Member MBACP (Accred).
---
What I can help with...
---
Counselling
Self-harm, Abuse, Anxiety, Bereavement, Depression, Loss, Trauma, Post-traumatic stress, ADD / ADHD, Cancer, Chronic fatigue syndrome / ME, Disability, Health related issues, Identity issues, Self esteem, Sexuality, Child related issues, Infertility, Relationships, Anger management, Redundancy, Stress, Work related issues...
Coaching
Wellbeing coaching, Leadership coaching, Life coaching, Personal development.
Training
Training in all areas of Wellbeing, Resilience and Stress Management.
---
"A good coach encourages the coachee to find the answers in themselves, Shauna reminded me of this often and at the same time Shauna always had the right book, article or recommendation to help me and support me in finding answers. Shauna is so well read, so passionate and so qualified, she is the best Coach I could have found and look forward to continuing to work with her in the future. I really believe everyone can benefit from coaching and I really believe everyone Shauna works with will benefit twofold from her experience and expertise."
Michelle,
Principal
"Shauna shares valuable strategies and ideas for taking time to reflect and reaffirm one's own self worth and the importance of what we do and how we do it. She has a compassionate, friendly and relaxed approach to Stress Management, giving positive tips on how to maintain happiness and wellbeing at work and in life. We look forward to working with Shauna in the future."
Dermot,
Principal
"From the beginning Shauna was warm, genuine, heart centred and professional. She helped me to see that I needed to focus on self care first, then together we teased out what the exact issues were that were causing me stress, often times I had the answers within me but it took Shauna's skills to bring those solutions to the fore. I felt uplifted and empowered after every session. Sometimes I felt Shauna supporting me as a coach other times a counsellor, and often as a good friend with a great sense of humour."
Laura
"I was fortunate to have the opportunity of coaching with the expert skills of Shauna Cathcart. Shauna immediately put me at ease, and managed to challenge my thinking around issues I presented so we could find helpful solutions. Without any doubt, the opportunity to avail of coaching with Shauna was indeed a gift. It has helped me enormously in my professional and personal life."
Catriona